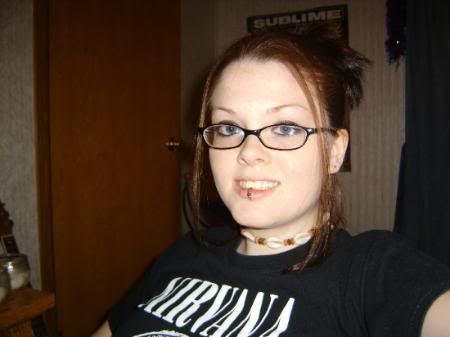 oh look it is me wearing a Nirvana shirt. I know someone out there wants to shoot me for that because everbody hates nirvana.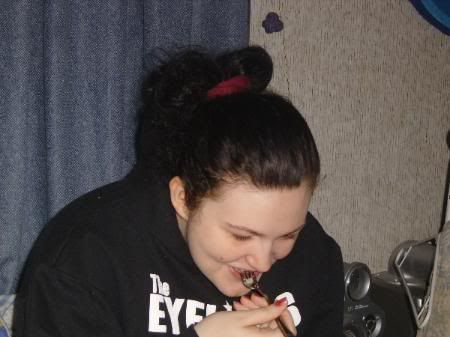 Here is Kasey enjoying her baked potato from Wendys the first day of the power outage.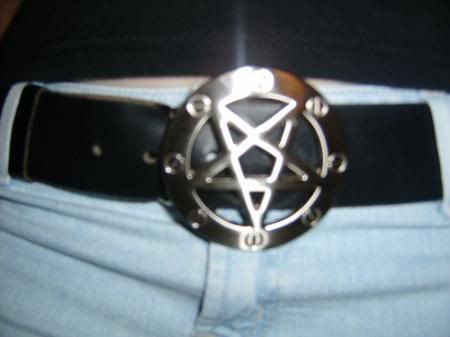 This is my belt buckle, the one that Josh's mom thinks killed the dog and wrote things in the mirrors. OMG CAN'T YOU JUST SEE THE EVIL GLEAMING OFF OF IT.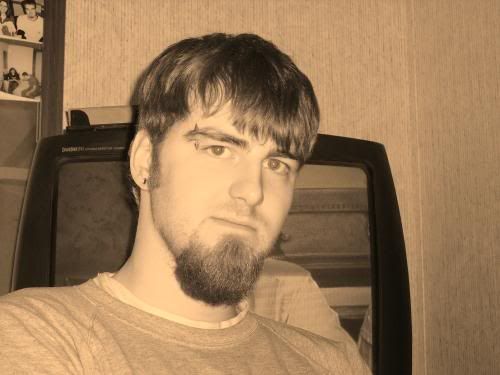 I really like this picture of Chance but he says he looks gay in it. I disagree with him.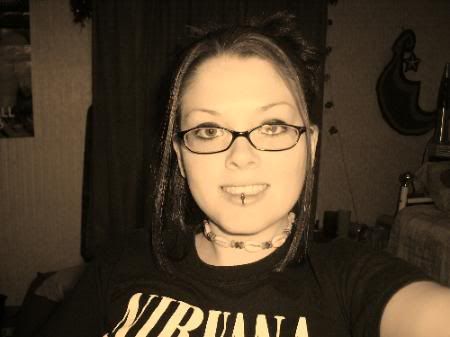 I think I look overly happy in this photo to the point of creepiness.




This is Chance playing my guitar, I didn't get his head in the picture only his puffy goatee.


THE END!!